COOKIEBOX CMP
Usercentrics Integration AND TECHNOLOGY
We implement your Consent Management Platform (CMP) for you and ensure a top visual and data protection result.
The integration of Usercentrics into the technical environment is not always easy. Moreover, many customers want to make use of the tool's high technical flexibility. The Cookiebox as implementation partner can take care of the entire process. Analysis of the services used & data protection classification, design of the user interface with regard to applicable law and optimization of the opt-in rate, integration into tag management and content management systems and ongoing support in using the tool.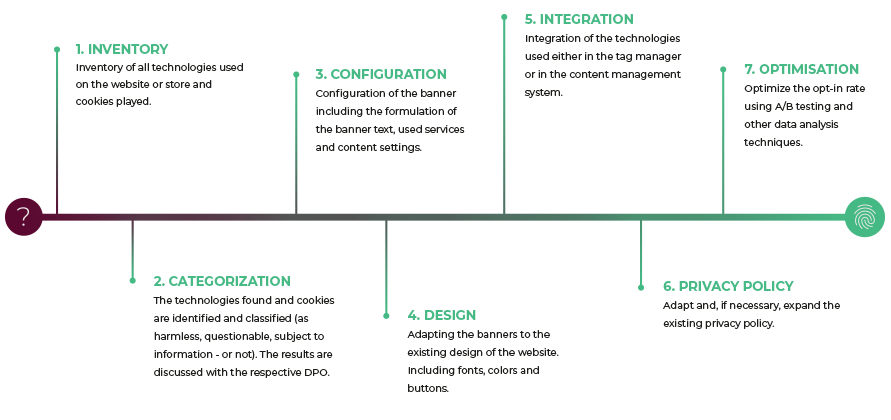 WHY INTEGRATION WITH THE COOKIEBOX?
1. FULL-SIZE SUPPORT THROUGH EXPERTISE FROM ALL AREAS
We are a well-rehearsed team of technicians, data protection experts & designers, which enables the integration of Usercentrics from different perspectives. Therefore, we can be a central point of contact for all questions & problems that would otherwise require several contact persons. By combining our experience in data protection, web development and web design, we can offer full-size support.
2. SEAMLESS TAG MANAGER INTEGRATION
Usercentrics works automatically with various tag management systems such as the Google Tag Manager. We adjust the corresponding tags so that they can only be played with permission. The more precise classification (Opt-In/Opt-Out) can then be set afterwards with one click in the Usercentrics backend – without having to touch the tags again.
We are also happy to offer training so that tags & triggers can be integrated in a compliant manner in the future.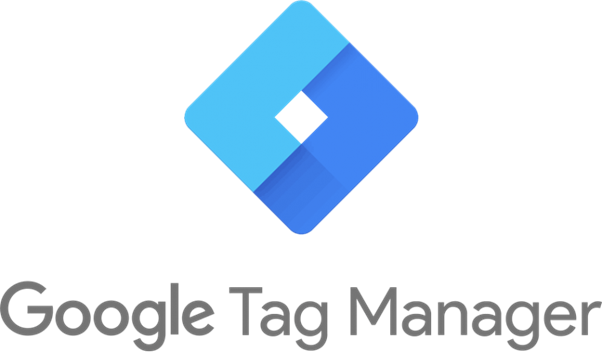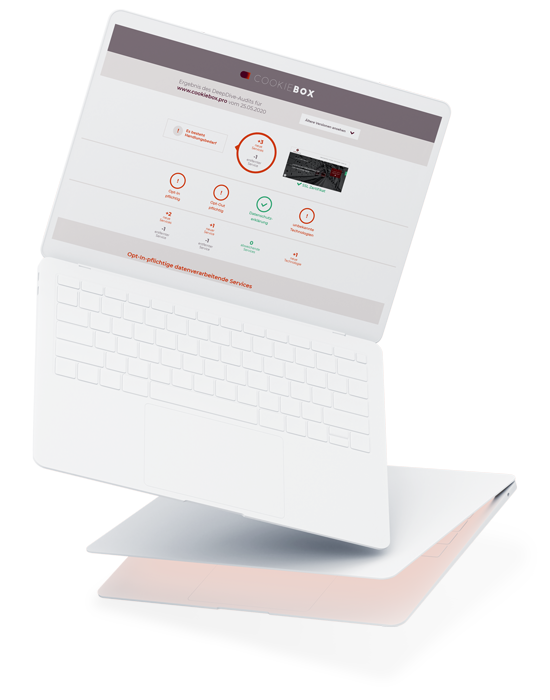 3. DEEPDIVE SCAN BEFORE INTEGRATION
Before integration, we manually and automatically analyze the site and create a list of the services found. The services found are categorized (functional, essential, marketing, etc.) and provided with an implementation recommendation (Opt-in/Opt-out/reference in the PP/etc.).
4. OVER 150 SUCCESSFUL PROJECTS
As a licensed Premium Partner of Usercentrics, we have already successfully implemented more than 150 CMP projects. In doing so, we were able to support a wide range of customers and thus gain extensive experience, which is important for the implementation of a CMP. Due to our longtime experience in data protection and web development, we are able to provide the right consulting for every customer – no matter if enterprise or hobby project.