COOKIEBOX MONITORING
COMPLIANCE – 24/7
so that your website will still be data protection compliant tomorrow

Regular Scans of your website

All URLs of the website are scanned by our crawler and newly added services are detected. The scan intervals can be customized.

PP and CMP always up to date

All cookies and third-party services are inventoried and categorized so that PP and CMP can be customized.
Detailed evaluation

Thanks to our results report, you are always up to date on your website compliance and legal changes.

Time and worry saving

You will have to waste less time and worry with the issue by enjoying the benefits of the monitoring service.

Automated notification

You will be regularly notified by e-mail about the results of monitoring

Cookies can not hide from us
The Cookiebox website scan is performed by a bot that simulates a real website visit. It scrolls and clicks through the website like a real user would do and thereby activates all cookies and trackers on the page - without giving its consent. These are analyzed for their technical properties, to which users must be made aware.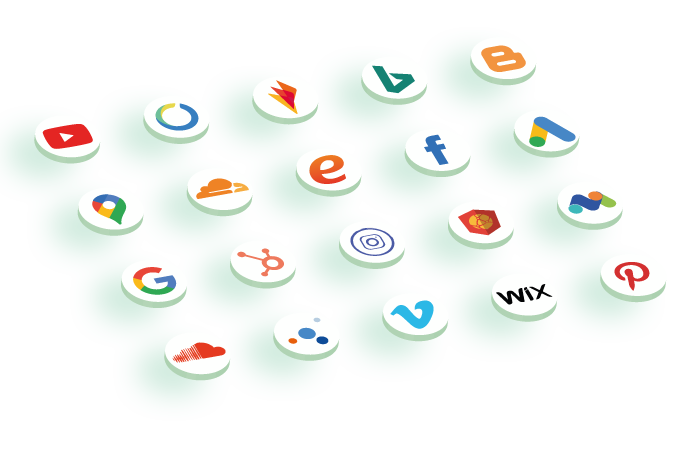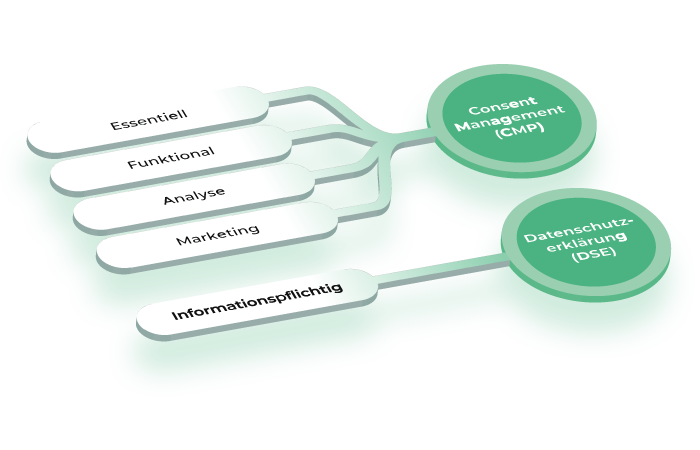 Categorization of the found services
Drawers open – cookies in! Only where?
The most important part is the legal assignment of cookies into cookie categories. We help you keep the balance between law and marketing. We categorize the services found on the basis of the European General Data Protection Regulation (EU-DSGVO). Our TÜV-certified data protection experts take into account current case law and cookie guidelines.
Cookies easily digestible presented
In a weekly e-mail report, you receive the scan results with a data protection assessment and concrete recommendations for action.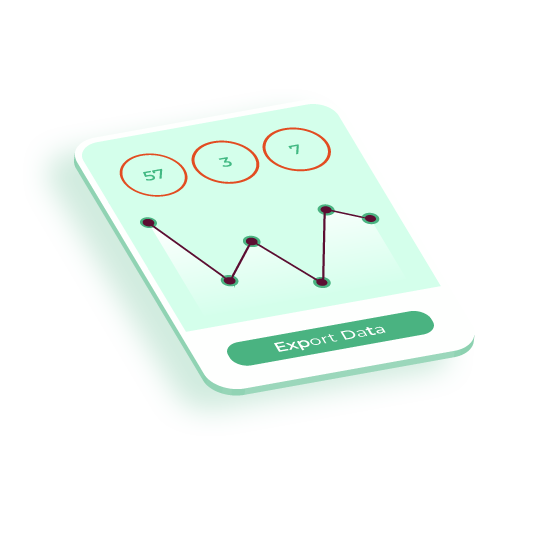 COOKIEBOX's Website Scan finds out which cookies are being played on your website and what you need to do to become DSGVO compliant. To protect your users' privacy, you need to inform not only about first-party cookies - these are cookies that your website uses - but also about third-party cookies, i.e. cookies from third-party providers that collect user data on your website - and obtain explicit consent from your users for the use of these. The purpose of the scan is to identify all first- and third-party cookies and trackers used on a site and to support website operators on their way to a privacy-compliant handling of user data.
Es wird zwischen zustimmungspflichtigen und informationspflichtigen Cookies unterschieden.
Zu den zustimmungspflichtigen Cookies gehören sogenannte Marketing- oder Analyse-Cookies. Beispiel: Google Analytics
Auch funktionale Cookies wie Google Maps, Kontaktformulare und YouTube-Videos sind zustimmungspflichtig. 
Dann gibt es essentielle oder notwendige Cookies. Diese zählen zu den informationspflichtigen Cookies und bedürfen nicht der Zustimmung des/der Nutzer(s), wie z. B. die Cookies der Einwilligungsmanagement-Plattform selbst. 
Tool advice
Since data protection laws also place certain requirements on cookie banners, especially with regard to obtaining consent, but also with regard to interfaces to third-party providers, the selection of a suitable tool is extremely important. Our web compliance experts will advise you on the selection of a suitable consent management tool.
Integration & Configuration
Once you have chosen the appropriate consent management tool, we will be happy to support you with the technical integration and configuration so that the cookie banner works perfectly and only cookies that the user has consented to are played.
Individual design
On request, our team of UX designers and programmers will create your individual cookie banner design to optimize opt-in rates and marketing revenues.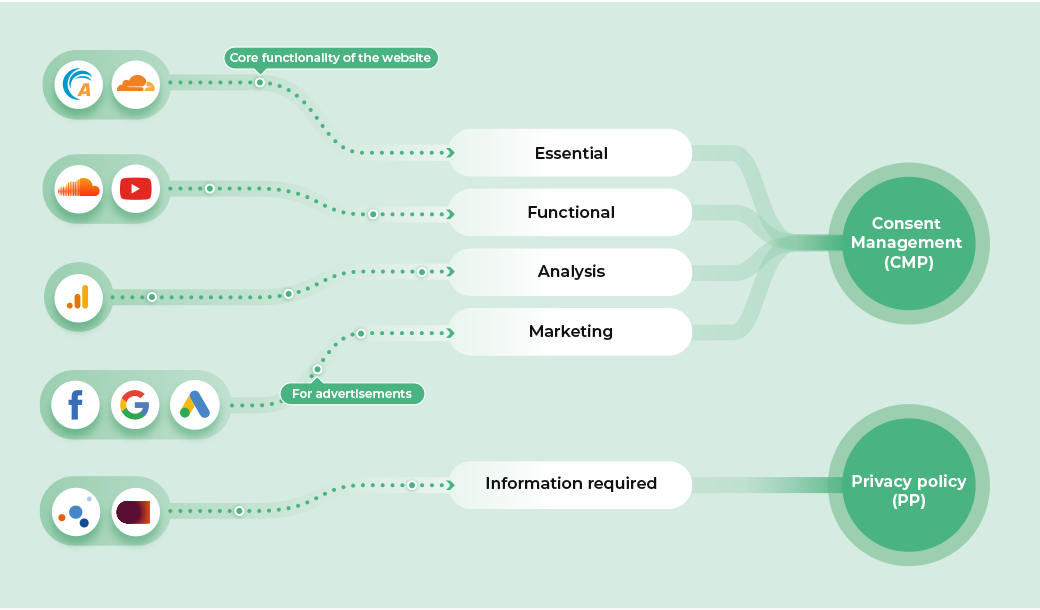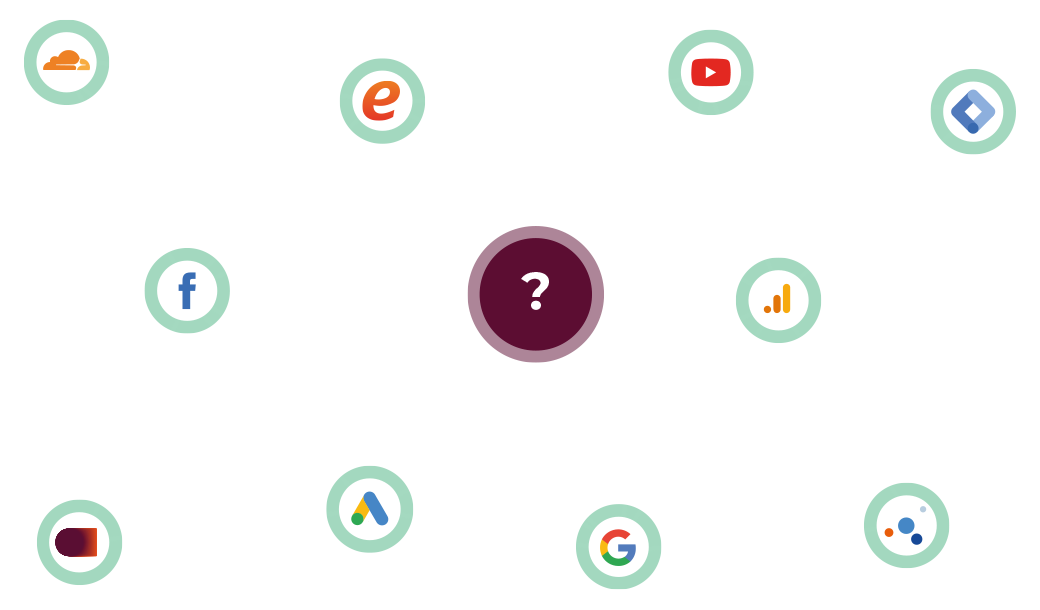 Take the test in the free Quick Check
More than just a Quick Check
This is what our monitoring offers

Result reports automatically sent by E-mail
Make an appointment for a demo
Are you interested in our software products, such as monitoring, but would like to learn more about features, prices and benefits? Then make an appointment with one of our experts now and get to know our products even better.