Official Usercentrics Partner
GDPR Check & CMP Setup
Rely on the expertise of COOKIEBOX as many companies already do
almost
%
of all websites are not GDPR compliant
Welcome to the COOKIEBOX
We'll make sure you're not one of those 90%!
Web compliance in 30 minutes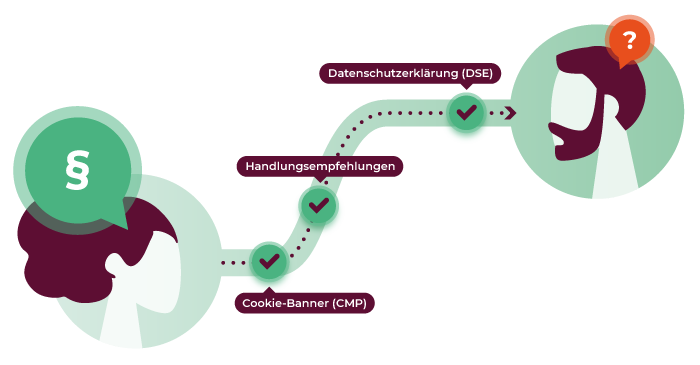 Our website scan shows you which data protection-relevant services are on your website. These are inventoried and analyzed in terms of data protection.

Categorize found services
We classify found services according to data protection law, so that you can see at a glance which services are on your side and to what extent they process personal data.

Data protection classification & consulting
In a personal meeting, you will receive a data protection assessment and concrete recommendations for the implementation of your Usercentrics CMP.
Arrange a free consultation appointment now
Answer the following questions and we will get back to you within 24 hours to schedule an appointment.