COOKIEBOX - the digital autopilot for your website
We help companies to archive the requirements of the GDPR while maintaining a hybrid data stratrgy.
Is your website compliant? Take our free test and get a detailed result in only 60 seconds.
Companies of all sizes place their trust in us. Do it too!
Full Service Webcompliance
Smart Software & Services
Our intelligent software solutions solve the technical side of data protection while providing the basis for a legally compliant and user-friendly interface on your website that keeps your marketing and data strategies in focus. COOKIEBOX products are characterized by easy integration, maximum compatibility as well as affordable licenses.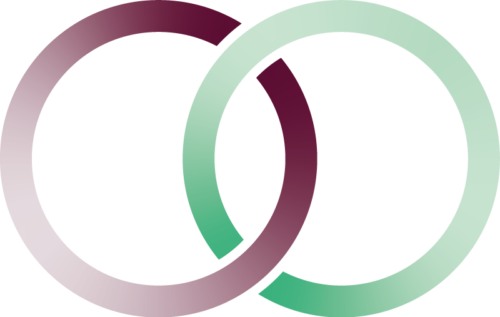 We share our expertise in data protection with our customers and support them in their compliance projects, from consulting to the selection of suitable software to its correct integration.  In addition, we advise on marketing strategies and data protection, so that you not only become web-compliant, but also elevate your marketing to a new level.
Detects, which services and plugins you are using
With our Monitoring, you can easily become permanently web-compliant. The monitoring regularly scans your website for privacy-relevant changes and shows you which third-party services are used and whether consent is lawfully collected.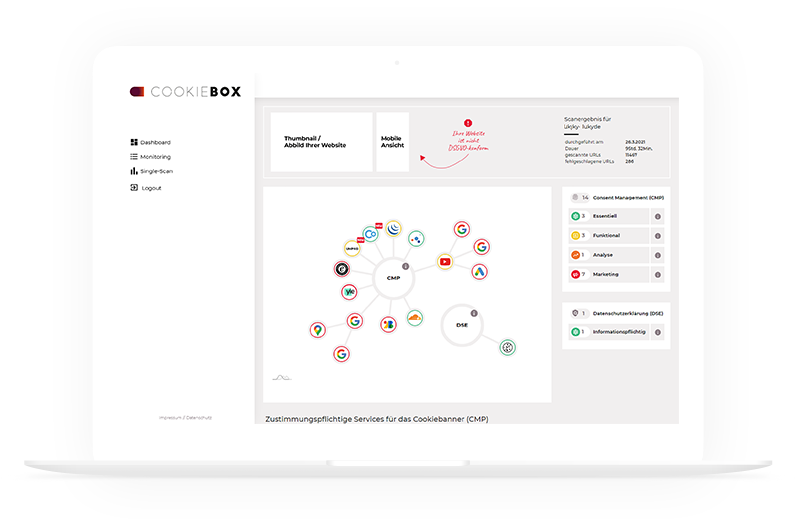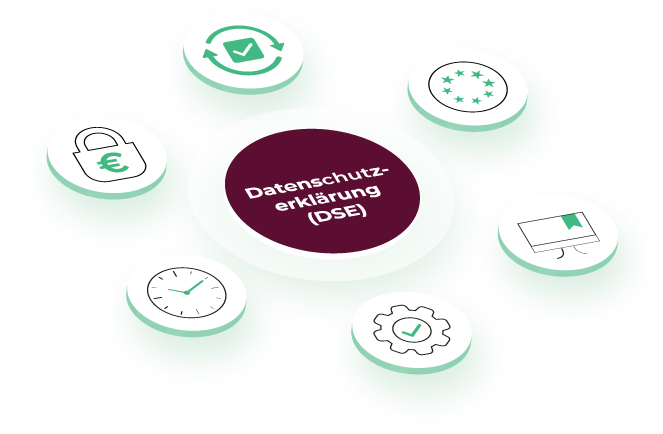 An intelligent privacy policy
Regardless of whether you run a small private blog, the homepage of the sports club, a company website or an online store. A privacy policy is mandatory! With the our CLOUD DSE you can secure yourself and your websites. Once installed, the CLOUD DSE updates itself as soon as new services are detected on your site - without the need of any action from your side.
Leave your date protection to our professionals
During a deep dive audit, we examine your site in detail and find every cookie set. All services are then categorized in terms of data protection and recommendations for actions concerning your privacy policy and CMP are made.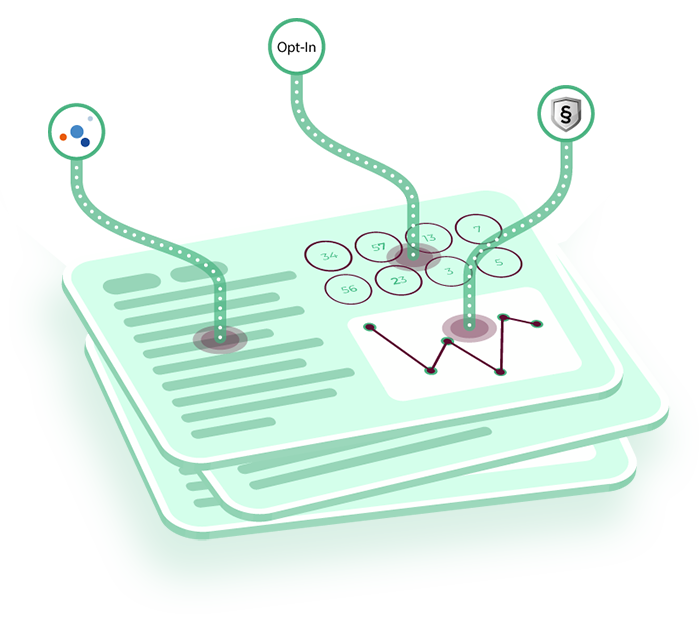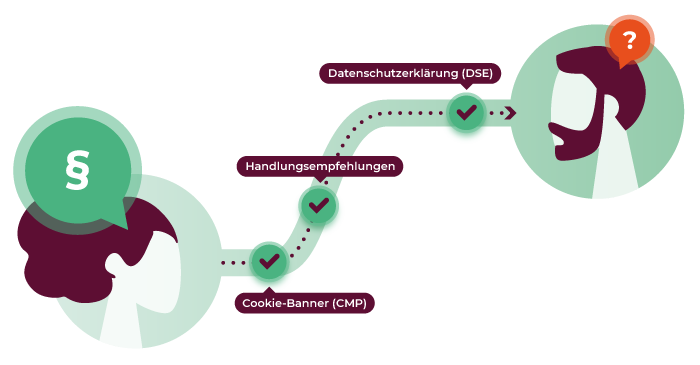 Setup & Configuration, Optimization and more
From setup and configuration of your CMP to opt-in optimization using data analytics, A/B testing combined with marketing expertise. We help you get the best out of your consent management and become permanently compliant.
Any questions? We help you answer them!
Feel free to contact us. We will be happy to help you with any questions about our products or data protection in general: