Website Scan with Report
DeepDive Audit & Review
fast and reliable - for a carefree internet presence
nearly
%
of all Website are not Compliant
Once a website reaches a certain site, it becomes increasingly difficult to keep track of the technologies and serviced used on all pages. However, the GDPR makes this extremely important. In the meantime (almost) every tool and every content block that is implemented onto a website from a third party must be observed.
For some cases, a mention of the service inside the privacy policy is mandatory, for others, a dedicated special consent via a CMP must be obtained before the content can be shown.
To achieve web compliance, the first step is to get an overview of all services on your site through an in depth analysis. The following step is to use these results and implement data protection measures.
Play it safe and avoid unpleasant legal fines.
It's that simple:
Our three step process to web compliance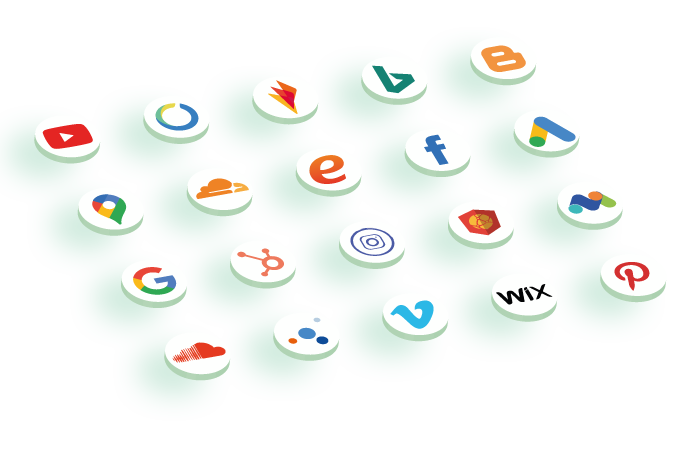 1. DeepDive – Scan of your entire website
Several crawlers scan your entire website and simulate access from different browsers. We analyze the entire website and not just representative parts. Every small subpage, every service and every content block is found and extensively scanned.
2. Categorizing found results
Where do these cookies belong?
Once all services have been identified, the next step is to categorize them: essential services require information and belong into the privacy policy. Data processing services for analytical or marketing purposes require consent and belon in your CMP, commonly known as cookie banner.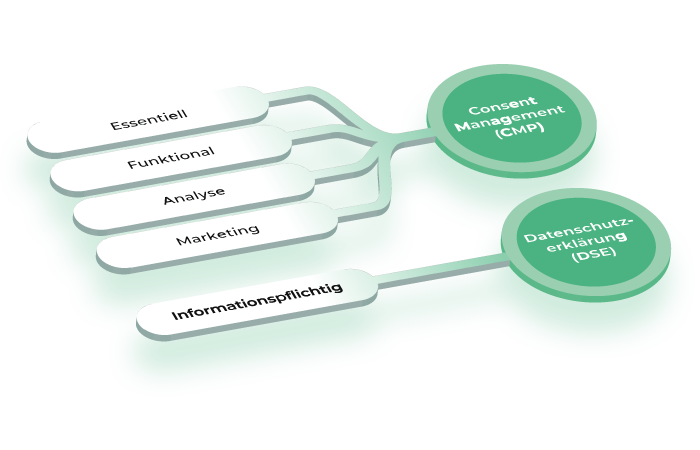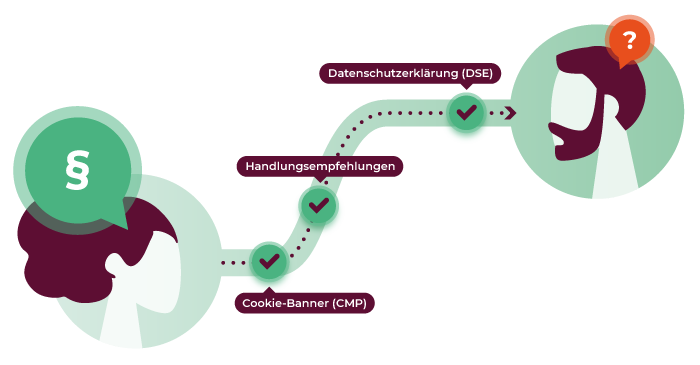 3. Recommendations for action
Advice from data protection experts
With the help of our scan results, we provide you with a comprehensive report with recommendations for actions. In a personal meeting with one of our certified data protection experts, you will also receive advice on implementing measures such as selecting the right tool or implementing a privacy policy or CMP.
Your audit results are providing as a report (directly via e-mail), which can be stored an the data protection documentation or made available to the data protection officer as proof of data-protection-compliant implementation.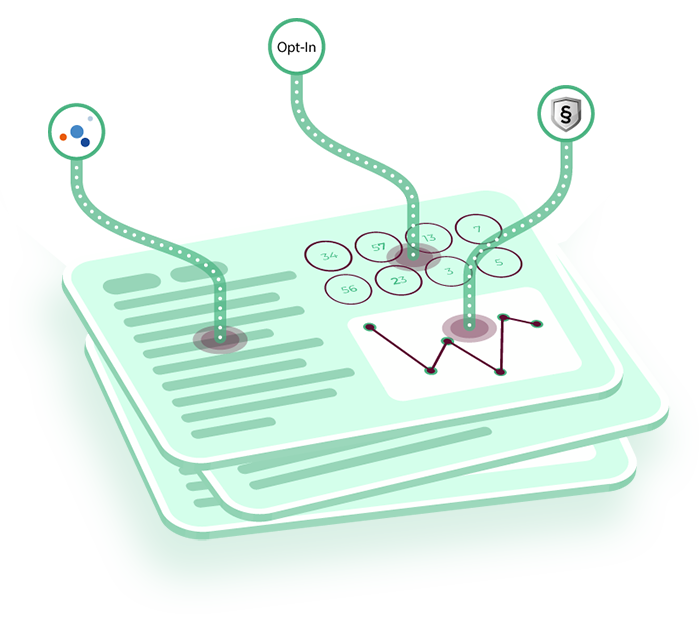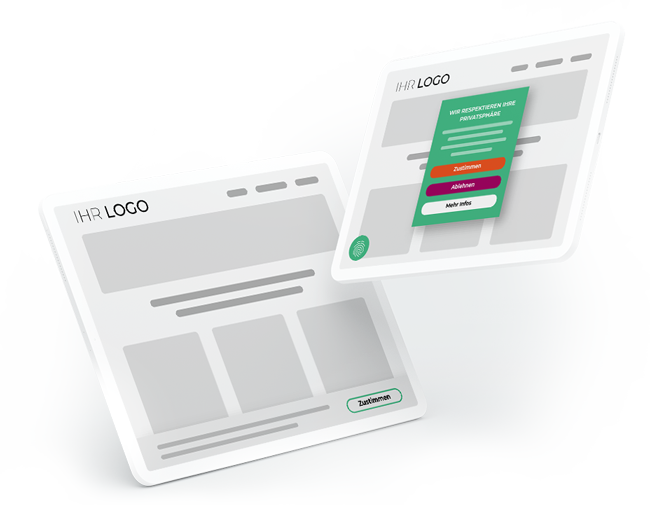 How would the consent banner look with your individual branding? Try it out - we got the solution for you!
Create your CLOUD privacy policy
24/7 data protection compliant

Full Service Web Compliance

This is what our DeepDive Audit offers
Our in-depth website scan shows you all privacy related services. It locates every service - even the hidden ones.
Categorization of found services
We classify all services in terms of data protection so that you can see at a glance, which services are being user and to what extend they process personal data.
Data protection recommendations & consulting
Our privacy experts will explain the results and show you what you need to do to become privacy compliant.
Further questions? We are happy to answer them!
Feel free to reach out. We will be happy to help you with any questions concerning our products or data protection in general: