Privacy Hub – one platform, alle the possibilities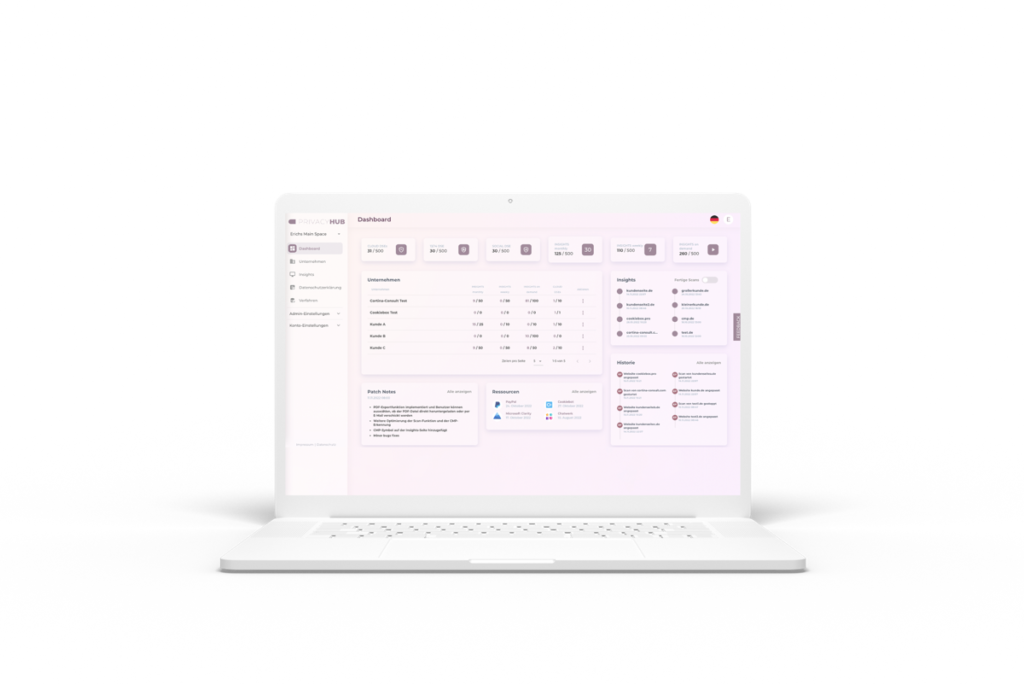 Privacy Hub: MEDIUM (#mostpopular😍)
The Privacy Hub (no-code platform) is an editorial system for the central creation, editing and organization of privacy statements (DSE) on any number of websites.
This platform allows the editor (DPO, webmaster, admin, etc.) a comfortable operation via the browser.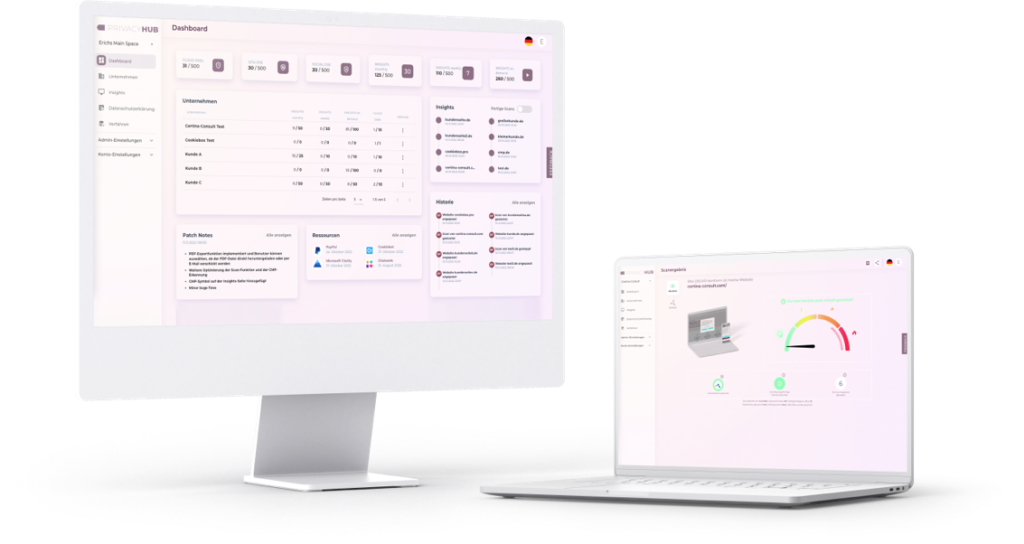 The MEDIUM Package in detail 🔎
You have found the right package? Let's GO! Our Cookiebox experts will accompany you from the very beginning and are always available for any questions or requests you may have.
Cookiebox Sparrings-partner
Personal Training: 1:1 Business-Coaching 🎯
Have quarterly insights conversations with a Cookiebox expert.
What are the benefits for you? (No disadvantages!)
Office Hours: With Cookies and Tea 🍪🍵
Every two weeks we report on the hot topics (new rulings regarding services, new releases in PrivacyHub,..).
Why it's worth being part of it:
The MEDIUM package allows you to use all PrivacyHub features. With your individual access you can help yourself to the all-you-can-eat buffet (within your quota 😉).
Cookiepedia: Service Knowledge Base
Your brand-new scan result tells you that there is a need for action for the scanned website due to data protection deficits. You now need more information and, in the best case, tips and possible recommendations for alternative services?
With the help of our Cookiepedia, our service database (with the SMALL package in full) is available to you with all important and necessary information – anytime & anywhere.
Then feel free to call us. We will help you with questions about our product and features or generally about all data protection topics: