Usercentrics Consent Management Platform & Cookie Banner
Innovative, marketing-friendly, compliant: With the Usercentrics Consent Management Platform (CMP), we bring your marketing and data strategy in line with legal requirements. Obtain the consent of your website visitors via cookie banner and utilise the data of your users in a DSGVO-compliant way.
From Consent to Conversion
Compliance through updates
The service information relevant to the GDPR can be obtained automatically from the Usercentrics database. These texts provided by Usercentrics are automatically updated at regular intervals. This ensures that you are always up to date.
Cookie Management under GDPR
You obtain consent for all your domains through cross-domain consent with one-time opt-in. In addition, you can easily obtain consent for YouTube videos, Google Maps or social sharing buttons through so-called contextual opt-in.
The individual user settings are updated and implemented immediately, without any deployment or delay. If required, the information from the CMP can also be mirrored in the privacy policy. This means that the privacy policy is also up-to-date at all times.
You get complete customisation to your corporate design by our UX designers via CSS. Either designed by us or completely according to your specifications.
The IAB-Framework Consent-ID & certified TCF 2.0 compatibility enable the secure & compatible transfer of data. Through the API interface (browser / frontend SDK), the CMP is automatically displayed in all browsers. By means of mobile SDK for apps (according to TKP), cross-device data protection for your app users is possible at the same time.
We implement individual opt-in strategies and help you to increase the opt-in rate. The CMP offers, for example, the options of explicit or implicit consent by click, scroll or after a time has elapsed. Analyse and optimise your opt-in rates with the help of opt-in reporting & A/B testing.
Easy adjustment in a few seconds

Seamless and easy integration into your website
Gain user trust by protecting data sovereignty

High time saving: easy handling, low effort
Always DSGVO-compliant: thanks to the perfect interplay of technology and our expertise

Protect your advertising revenue
Usercentrics CMP Version #2 with new features
Cross Device Consent Sharing
Individualisation and self-programmable UI with browser SDK
Usercentrics recently released the new version 2, which contains additional features. Read here what the difference is to the first version and what you need to bear in mind when switching to the new version. Version 1 is only supported until the end of the year. Prepare the move now.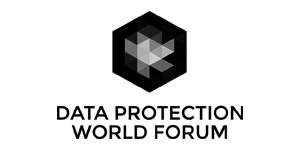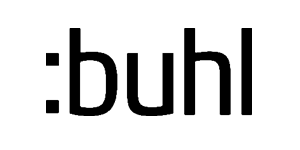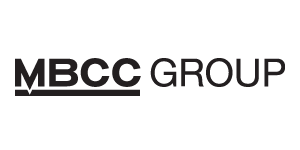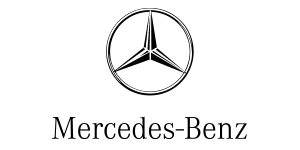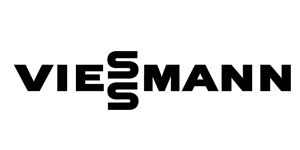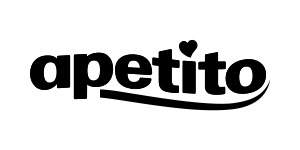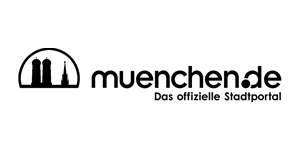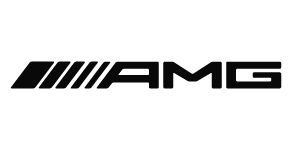 Cookiebox makes website compliance easy
The requirements of the GDPR make marketing more difficult - and at the same time offer an excellent opportunity to build trust:
Increase the trust of your users
.
.
Protect yourself from warning letters and fines and save yourself unnecessary trouble with authorities
.
Owners of websites and eShops want to offer their users an optimal user experience - this includes Consent made easy:
Legally compliant consent after ECJ ruling, IAB Transparency and Consent Framework, Schrems II
.
Be transparent and inform your customers about what data is processed by whom and for what purpose
.
Professional consent management strengthens user trust and pays off as a competitive advantage:
Banner design 100% customized
.
Seamless integration and disruption-free user experience - resulting in higher opt-in rates
.
Numerous marketing features and evaluations (A/B testing, etc.)
This is how a proper Consent Management Platform works.
It is important to store the consent of the website visitor on the part of the server, as well as on the part of the customer. This results from the documentation obligation and the obligation to provide evidence regarding the consent. If possible, the consent data is stored on servers in the EU. The CMP should also be able to offer on-site provision of consent data.
The user should first be given the option of both consent and refusal. A cookie banner that gives the user no choice but to agree does not meet the requirements for voluntarily given consent and is therefore not GDPR-compliant.
.
It should be possible to load the technologies requiring consent only after a valid opt-in. After opt-out, the technologies should not be loaded, not even the opt-out itself. Sending the user to an external third-party website to opt-out is not useful and does not constitute a simple opt-out.
The CMP should also recognize and cover piggyback constellations. These are services that automatically transfer data to other linked services that are not on the website itself. These are, for example, affiliate cookies, which are partially reloaded.
.
The CMP should offer to be able to customize the user interface. After all, this is the only way to ensure that website visitors do not feel irritated and annoyed by cookie popups and banners. This could lead to the elaborate CI and UI/UX efforts being thwarted.
The consent requirement should apply not only to cookies, but also to other web technologies such as plug-ins and integrated content (e.g. embedded YouTube videos, Google Fonts). The obligation to obtain consent may arise from factors that result, for example, in data being transferred to a third country such as the USA. In any case, they are subject to the duty to inform according to Art. 13 GDPR.
To prevent the CMP from becoming the next "data octopus", customer data should be stored separately during processing. This can be done by not tracking or linking the user's data. That is, if the identical user gives consent on one website, by default the CMP should not be able to use that consent as consent for another website. This profiling in turn requires consent in accordance with Art. 21 GDPR.
.
The "iab Transparency" and "Consent Framework" is the first way to transfer a consent globally. The chosen CMP should support the iab standard, as in the future personalized advertising will only be controlled with ConsentID in the offer request.
The CMP software should be developed agnostically. This means that it is compatible with any cookie management and website system.
Since the responsible party must comply with the duty to inform, it makes sense to be able to (automatically) integrate the legally relevant texts of the web technologies into the general privacy policy, e.g. by means of an iFrame.
It is very important to be able to control and change cookie loading policies. In some cases, a company may want to adopt a "soft" setting - for example, to load certain technologies such as web analytics-only cookies without consent. However, if a ruling by a data authority prohibits this, it must be possible to quickly switch to a zero-cookieload setting.
The sole business purpose of the service provider should be to obtain the respective consent so that the use of the CMP can be based on Art. 6c GDPR. If a provider pursues further business purposes in addition, it can be assumed that the consent data will be used for these business purposes as well. Therefore, either in-house development with a separate neutral company or an external provider with privacy-by-design is recommended.
The principle of concreteness can be interpreted as requiring granular consent for specific technologies used on the website. In addition, the principle of minimalism dictates that consent should only be obtained for technology that is actually used on the website. Consent to a full list of over 350 vendors, as required by the iab solution, is difficult to justify.
Get consents for all your services
Usercentrics is compatible with all your content and marketing tools. From Google Analytics, Facebook and Hubspot to Youtube and many more.
FAQ for the Usercentrics CMP
Basically, Usercentrics is a SaaS whose fee is based on a general monthly fee plus access volume (cost per thousand page views). The current price list can be found on the Usercentrics website.
The prices include the use of the software, hosting and technical support via ticket system. In addition, individual consulting and a set-up service can be booked via Cookiebox.
Yes. Usercentrics is universally compatible with all content management and store platforms.
Yes. For some progressive web apps the normal browser version can be used, for others the Usercentrics Browser SDK is used. Mobile apps are supported via the Mobile SDK.
The CMP itself comes to the website via a Javascript tag. This must be placed either via the website header or a tag management system. Furthermore, adjustments must be made to the already installed data processing services so that they are only played out with consent.
.
In principle, we are happy to support you with questions of any kind (technology, data protection, configuration, best practice, etc.). Free support for technical problems can additionally be reached via the ticket system of Usercentrics.
.
Usercentrics is universally compatible with any tag, pixel, tracker, script, etc.